2001 BMW M5 plenum cover with Dinan strut tower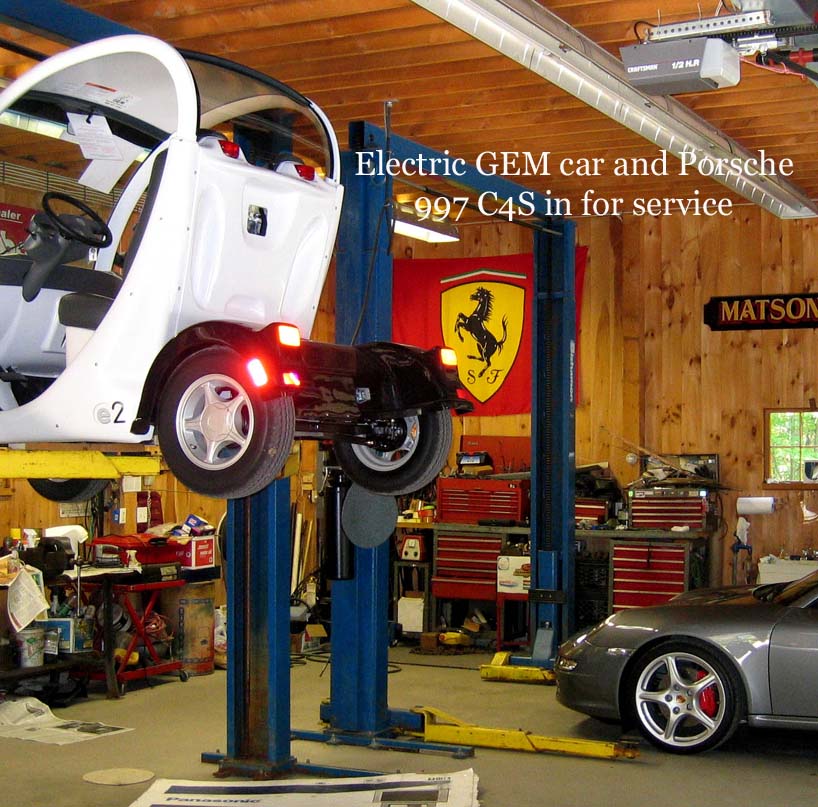 Automotive Specialist Performance Group LLC. is pleased to offer full service repair services to its clients. While the automotive landscape is quickly becoming a throw away society with aggressive term leases and warranties, we understand that many owners are searching for a company to repair and service their automobile outside of the dealership network- especially when a car is modified. As an ASE Master Mechanic for over 40 years, Tim Matson will take the time to diagnose and discuss options with clients, rather then just replacing parts that continually set an error code on your vehicle's OBDII system. Without an aggressive overhead, Automotive Specialist is able to offer a reasonable labor rate of $80/hour while allotting the appropriate time on each vehicle, ensuring that the malfunction has been properly identified and resolved. Due to our emphasis on safety and performance, all replacement parts installed are of OEM or higher quality and our performance aftermarket options installed assure your vehicle will be performing better then when it came off the dealership showroom floor. All repairs and consultations are seen by appointment only, so please contact us for further questions or details.
---

Besides offering normal routine service for clients, we also take on numerous large scale repairs. Due to our flexibility, we are afforded the luxury of taking on more arduous repairs that many shops wouldn't. Whether it be a head gasket repair on a Cadillac Northstar 4.6L engine (requiring the removal of the entire front cradle of the car and re tapping the engine block), or diving into the depths of a BMW M "Vanos" repair; Automotive Specialist has the capability and ability to repair large scale repairs at a reasonable cost. All large scale repairs are scheduled in advance to allow for proper allocation of the shop space and work timeframe, so please contact us to set up an appointment.
---

Automotive Specialist prides itself on offering only the best replacement parts available. We recommend all our clients to use the highest quality parts they can afford to help maintain or even improve their vehicle's driving experience. We continuously source products from throughout the globe that we feel offer our client's a better alternative to what is currently on their vehicle. Whether this be floating hub less brake rotors that offer improved brake cooling or a higher quality fluid that offers more performance and longevity; we always feel their is room for improvement.
© 2013 Automotive Specialist Performance Group LLC, All Rights Reserved, 129 Scribner Road - Tyngsborough, MA 01879 - United States of America - +1.978.649.7141